Birgitte Tørring
Critical Care Nurse, Master in Humanities and Health Science, PhD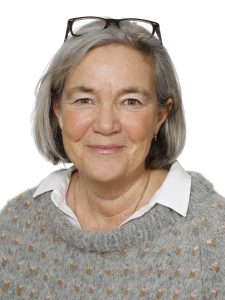 Birgitte is an Educational Consultant at The Post Graduate Education Department (act2learn) at University College of Northern Denmark.
In 2018, she completed her PhD in Health Services Research focused on communication and relationships in surgical team and relational coordination dynamics at the microlevel during change processes in an organization. The PhD. study is a mixed methods study including ethnographic fieldwork and an organizational intervention process intended to improve relational coordination in the operating room and to investigate the impact on the safety culture.
Birgitte has worked for more than 20 years as consultant, teacher, and coach at act2learn with a special focus on improving health care and improving interdisciplinary collaboration in hospital units as well as in primary care. Furthermore, Birgitte has contributed to the development and establishment of patient-centered communication training programs for health professionals and implemented these programs to strengthen health professionals' skills to cope with challenging communication situations.
---
Pictures from NORNA 2023 and Birgitte presenting the the inspiring topic: Mutual respect – an essential relational dimension that is crucial in collaboration in surgical teams (presentation pdf.)