Jonna Kantala, MHSc, RN
Lecturer at Laurea University of Applied Sciences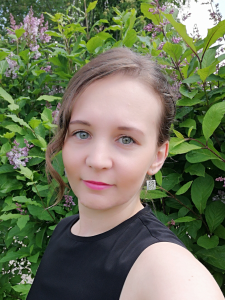 "Perioperative Nurses' Intention to Leave and its Determinants – Perspectives on Nursing Staff Shortage in Finland"
Jonna Kantala is a lecturer at Laurea University of Applied Sciences (currently on maternity leave), where she teaches both Finnish and international students perioperative nursing, acute care and nursing management.
Kantala graduated as a Registered Nurse from Metropolia UAS in 2016 and worked in several Surgery and Anesthesia Units at Helsinki University Hospital as a perioperative nurse and as an education coordinator responsible for planning and developing national Hybrid Nurse continuing training in Intensive Care division's Training Center before graduating MHSc from University of Eastern Finland in 2022. Her perioperative nursing specialties include cardiothoraric, vascular, general surgery, urology, plastic and maxillofacial, and organ transplant surgery.
The presentation is based on the findings of her Master's thesis "Perioperative Nurse´s Intention to Leave and its Determinants" published in 2022.
---
Jonna closed the first day of the congress by presenting the results from her very interessting masters thesis: "Perioperative Nurses' Intention to Leave and its Determinants – Perspectives on Nursing Staff Shortage in Finland". (erepo.uef.fi).